Communications Authority Of Kenya Fines Homeboyz Radio With Ksh.1Million Over Slur Against Women.
Homeboyz Presenters Fired!
The Communications Authority of Kenya (CA) has fined Radio Africa's Homeboyz Radio Sh1 million for derogatory comments about women its presenters made on March 25 on its morning show Lift-Off.
The CA has also imposed a six-month suspension of the station's morning breakfast show until the station complies with regulatory requirements. The communications regulator has directed the station staff to be trained in gender issues and for the station to review its editorial policy.
This happened hours after the station sacked the three co-presenters: Shaffie Weru, Joseph Munoru (DJ Joe King) and Neville Musya. Homeboyz Radio has also been asked to publish an apology to the masses in two newspapers with nationwide circulation and air the same during prime time for the next five days.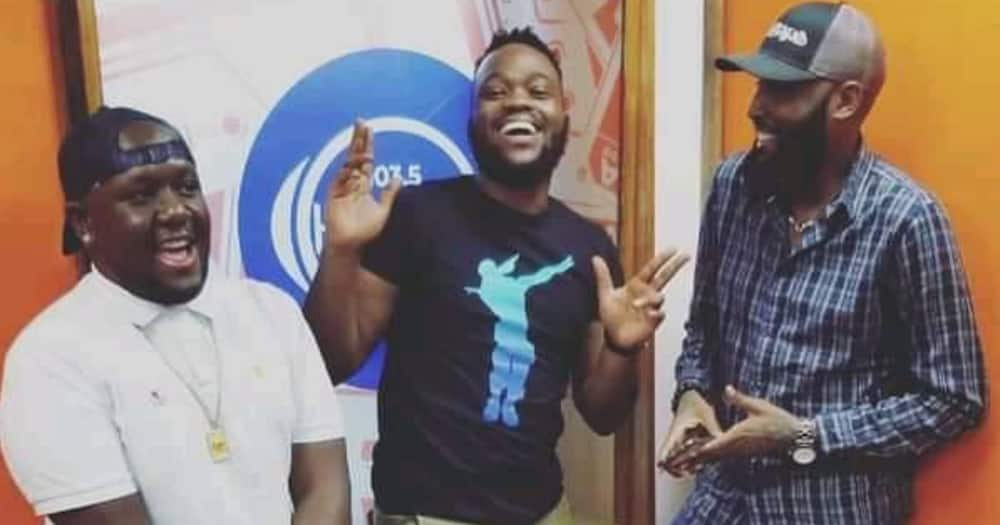 The decision comes hours after the East African Breweries Limited (EABL) said on Saturday that it was pausing advertising on programs associated with the presenters in support of investigations into morning drive show commentaries.
"The station had discussed sexual matters in an explicit and offensive manner and glorified sexual violence against women in a blatant breach of legal requirements," CA's Acting director-general Mercy Wanjau told a media briefing in Nairobi yesterday.
The regulator directed that the station ensure all its presenters are accredited by the Media Council of Kenya (MCK). Radio Africa reckons its three presenters in the morning show breached the company's editorial policy.
Trouble for the three presenters started when a video recording of them making the comments on the plight of Eunice Wangari Wakimbi, who was pushed off the 12th floor of a building by a man she met on Facebook surfaced online.
During their morning show on March 25, the hosts engaged their audiences by advising women on how they should react to advances from men. In the court suit, Ms Wakimbi told Nairobi Principal Magistrate Esther Kimilu that she had been invited by one Moses Gatama Njoroge and while drinking, she rejected his sexual advances.
The decision triggered a fight that saw her being thrown from a window on the 12th floor before landing on the ninth floor