Pregnant Again! Prince Harry And Megan Markle Are Expecting Baby No. 2
Prince Harry and Meghan Markle announce they are expectant with their second child.
Little Archie's days as an only child will soon be over! Prince Harry and Meghan, Duchess of Sussex, are now expecting their second child. In an announcement on Sunday, Harry and the former Meghan Markle revealed that another baby royal is on the way.
"We can confirm that Archie is going to be a big brother. The Duke and Duchess of Sussex are overjoyed to be expecting their second child, "a spokesperson for the couple said in a statement.
The photographer of the announcement photo, Misan Harriman, a longtime friend of the couple, reflected on Twitter on capturing the moment. "Meg, I was there at your wedding to witness this love story begin, and my friend, I am honored to capture it grow," he wrote.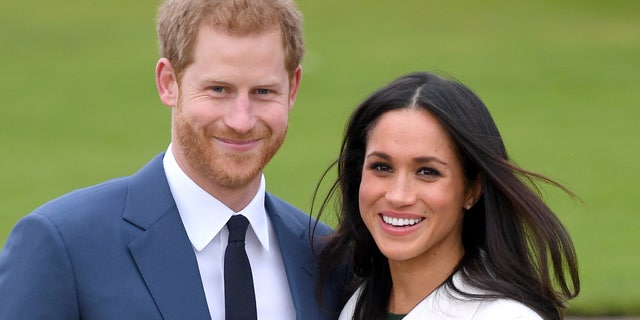 "Congratulations to The Duke and Duchess of Sussex on this joyous news!" Buckingham Palace released a statement following the exciting announcement. "Her Majesty, the Duke of Edinburgh, Prince of Wales and the entire family are delighted and wish them well," a spokesperson said.
The new addition to the Sussex clan will be the fifth grandchild of Prince Charles and the late Princess Diana's son. But for mom and dad, who wed in 2018, baby no. 2 will also be will be "rainbow baby" No. 1.
That's the term used to refer to a child born following a previous miscarriage or neonatal death, and in July of 2020, Meghan and Harry suffered such a loss. The duchess opened up about it in an op-ed for The New York Times in November, writing that the pregnancy loss they endured brought with it "an almost unbearable grief."
"Hours later, I lay in a hospital bed, holding my husband's hand," she wrote. "I felt the clamminess of his palm and kissed his knuckles, wet from both our tears. Staring at the cold white walls, my eyes glazed over. I tried to imagine how we'd heal. "
The arrival of the child they're now expecting will likely play a role in that path toward healing. It's also possible that baby No. 2 will be the last for the royal parents.
 In an interview in the September 2019 issue of British Vogue, which was guest edited by Meghan, Harry spoke to Jane Goodall about climate change – a topic he told the conservationist he'd given even more thought to since having a child of his own.
But at the mention of children, Goodall playfully warned him, for the sake of the environment, not to have "too many."