Chinese Workers In Africa.
China's Economic Clout.
At the end of 2019, the most recent data available reveals there were 182,745 Chinese workers in Africa, mostly spread across some 10,000 Chinese-owned businesses. The number of Chinese workers in Africa has declined by 30.7% over the last five years.
After reaching a peak of 263,659 workers in 2015, Chinese labor force in Africa has dropped consistently since 2016. The decline coincides with the slump in commodities prices over the same period. While the Chinese workforce numbers in Algeria and Angola remain strong, the figures are 48% lower today than 2015.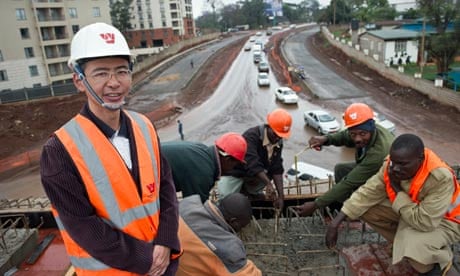 There is often a strong correlation between high foreign direct investments (FDI), contract revenues, loans, and the number of Chinese workers, shows analysis by Beijing-based think tank, Development Imagined.
This might not be surprising, considering how vital overseas lending is to China's Belt and Road Initiative, an ambitious project across geopolitical zones. For example, Algeria, Angola, and Nigeria — three of Africa's largest oil producers — with 42,999, 22,868 and 12,199 documented workers respectively, house the highest number of Chinese workers in Africa.
These countries are also top recipients of Beijing investment and have chosen Chinese companies as partners in infrastructure projects including railways, roads, and ports. Between 2005 and 2020, Algeria, Angola, and Nigeria have received $ 23.9 billion, $ 24.7 billion and $ 40.15 billion in Chinese investment and contracts, according to data from the American Enterprise Institute (AEI).
But while the total number of Chinese workers is falling in Africa it is picking up pace in some specific countries including Guinea, Mauritania, and Uganda, even if their numbers are relatively small. Over the last few years, China has announced multiple investments and loans to the three countries. In Uganda, for example, China invested $ 138.3 million in construction projects in the third quarter of 2020. Chinese loans account for more than 39% of Kampala's total debt.