Texas Governor Eases Restrictions Following Covid-19 Rules.
Texas and other states will ease covid rules despite warnings.
Texas is the largest US state to end its mask mandate. Mr Abbott has faced criticism from his party over the measure, which was imposed last July. But the administration of US President Joe Biden has made it clear coronavirus restrictions are still necessary.
The announcement in Texas came as similar rules were lifted in other states, including Michigan, Louisiana, and Mississippi, which also ended its mask mandate. The roll-out of vaccinations against Covid-19 has boosted confidence in a return to pre-pandemic life in the US.
On Tuesday, President Biden said the US was on track to have enough vaccines for every adult in the country by the end of May. Yet the wave of reopenings has put states at odds with the Biden administration and its senior health officials, who have reacted with dismay to the relaxation of coronavirus measures at a precarious time in the pandemic.
Mr Abbott issued an executive order that rescinded most of the coronavirus measures he imposed earlier in the pandemic. The new executive order, which is to take effect on March 10, lifts all mask requirements and forbids local authorities from penalizing residents who do not wear a face covering. It removes all restrictions on businesses in counties without a high number of Covid-19 patients in hospital.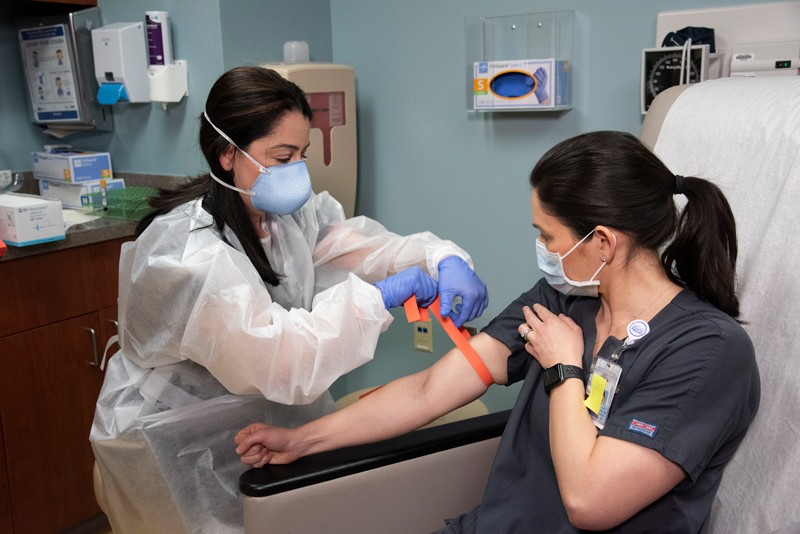 Texas has recorded more than 43,000 deaths related to Covid-19, the third-highest state toll in the US. Governor Abbott's announcement was no surprise to Texans. After all, the state's pandemic response has been political from the start. Individual states are in charge of public health policy in the US.
At the start of the coronavirus pandemic, most introduced restrictions on businesses and travel. About 35 required face coverings to be worn in public places – either indoors or outdoors – although enforcement of these mask mandates has been patchy. With cases and deaths falling sharply in recent weeks, several states have begun easing the restrictions.
Shortly after Mr Abbott's announcement, Mississippi Governor Tate Reeves said he would do the same in an even shorter time frame. "Starting tomorrow, we are lifting all of our county mask mandates and businesses will be able to operate at full capacity without any state-imposed rules," Mr Reeves said.
Health experts have warned that the pandemic was far from over and cases could pick up if curbs were lifted too soon. President Biden – in contrast to his predecessor Mr Trump – has made fighting the virus a priority for his administration.