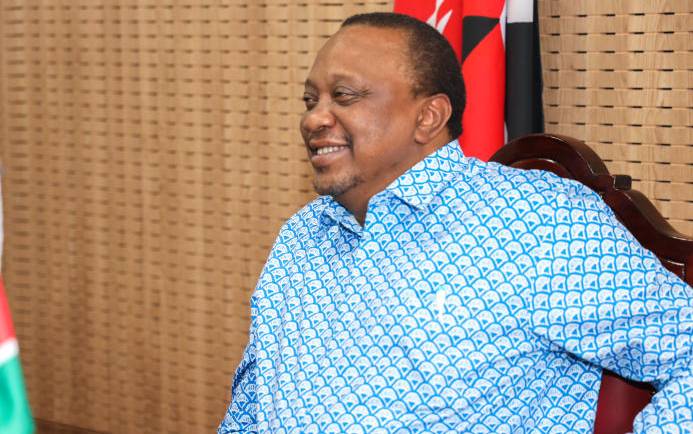 A man was summoned under the watchful eye of a Kiambu court on Monday over a Facebook present where he undermined on shoot President Uhuru Kenyatta.
Simon Muchiri, 22, was charged under the Computer Misuse and Cybercrimes Act with abusing the online media stage by distributing the comments that are considered negative to the workplace of the president and individuals who involve it
The court was told by the arraignment group that he submitted the follow-up on February 27 this year at an obscure spot.
Mr. Muchiri was captured by security officials in the wake of evaluating his page and later finding him utilizing his versatile number.
"That on February 27 at the obscure spot you distributed on your Facebook page that you would murder President Uhuru Kenyatta without a second thought on the off chance that you had a firearm," the indictment told the court.
The denounced, in any case, denied the charges and was delivered on a money bail of Sh200,000 or comparative security terms by Kiambu head officer Grace Omodho.
His legal counselor had begged the court to deliver Mr. Muchiri, saying he is a youthful grown-up and a first-time wrongdoer who his family depended on to put food on the table.
The judge, while delivering the charge, set March 15 as the date when the case will come up for pre-preliminary hearing where the denounced will be outfitted with all the proof that the arraignment group expects to use in court.
The case will in this way go for a full hearing on May 13.
Not the first
This isn't simply the first occasion when somebody has found in steaming hot water for mishandling Mr. Kenyatta.
In 2015, for example, Alan Wadi Okengo was imprisoned for offending the president. The then fourth-year college understudy was condemned to two years in prison for posting unprintable put-downs against president Kenyatta via web-based media.
The Moi University understudy was captured as he endeavored to escape the country through the Busia line.
In late 2017, Embakasi East MP Babu Owino was captured for utilizing injurious words against Mr. Kenyatta at a political meeting in Dagoretti North.
He later kept charges from getting disruption, expressing oppressive words towards the president and affectation to brutality. The MP likewise went through two evenings in police cells.
Cybercrime Act
Mr. Muchiri turns into the furthest down the line suspect to be charged under the Computer Misuse and Cybercrime Act, which tries to carry mental soundness to Kenya's internet.
The law, which was tested in court by the Law Society of Kenya on grounds that it limits the right to speak freely of discourse, outlaws purposeful distributing and sharing of bogus, deceiving, and compromising messages.
Ms. Janet Magoma Ayonga, a CCTV regulator, and Patrick Reading Ambogo, a security administrator, were associated with releasing the video.